Beads of sweat and blog...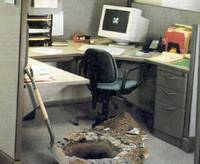 I'm gonna be away from the computer for a couple of days doing a few non-blog things, and then there's the long weekend (doing
other
non-blog things)...
Then I'll be starting a project involving a steep learning curve, so posting will be (to put it charitably) erratic, but in the end the results for the blog will be worth it. Hopefully I'll have the changes underway in a couple of weeks.
Later, y'all...