Forty-Two!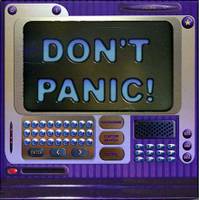 The film version of Douglas Adams'
The Hitchhiker's Guide To The Galaxy
is in production, with a release date projected for sometime next year (unless the Vogons show up).
Here's the
official movie site
. The actual site kinda sucks (in the same way that bricks don't), but the go-to page carries on a tradition inherent in the various incarnations of
H2G2
(and I'll let you figure
that
hint out for yourselves).
In order to counteract the blandness of the site, might I suggest some
Vogon poetry
, or would you care to try the
Dish of the Day
?